GreenThumb

Redditch
Lawn Care Treatments, Repairs and Maintenance Services in Redditch
Welcome to GreenThumb Redditch
GreenThumb Redditch is owned and operated by Mark and Sally Bishop. We launched our first GreenThumb franchise in 2006. Mark wanted to manage his own business following 15 years in marketing and sales for companies such as Pepsico and Bass Brewers. He was brought up on a farm, understands grass growth and loves the outdoors. Mark's wife, Sally, also works in the business whilst managing a busy family life with their two children.
Since our start in 2006 we have expanded into Redditch, Great Malvern, Birmingham South West, Kidderminster & Dudley and we now treat more than 6,000 lawns. These areas include Tenbury Wells, Bromyard, Stourport, Kidderminster, Stourbridge, Dudley, Halesowen, Cradley Heath, Northfield, Rubery, Ombersley, Droitwich, Worcester, Ledbury, Malvern, Pershore, Redditch, Bromsgrove, Barnt Green, Alcester and Henley in Arden.
Good lawns need a successful partnership between the householder and GreenThumb. The weather and the growing environment also have a massive impact. We cannot influence the weather and so need to work with what we are given! We provide top-class lawn treatments and advise customers on what they need to do to get the best from their lawn. 

Our basic service offering is 5 seasonal lawn treatments each year with many other services offered too. Owing to changing weather patterns we now include our Oasis water conserving application in our new treatment programmes. 
Please investigate our website for more details or call us on 01905 840740. 
Every year our most common areas of advice surround mowing and watering. Many lawns can be improved with more frequent mowing and at a higher mowing height, 1.5 to 2 inches is usually good. Water is often overlooked when it comes to domestic lawncare. Have you ever wondered why your favourite football club / golf club / bowling club etc waters their lawns when there is no rain? Other common problems include weeds, moss, compaction, leatherjackets, chafer grubs and the fungal disease red thread.
Mark says, "Our aim is to maintain a high level of service and keep on growing. We want to keep our customers happy by providing excellent service which is great value for money."
If you would like us to help with your lawn please call the office on 01905 840740 and we will arrange a convenient time to visit and provide a no-obligation lawn analysis and treatment plan. We will restore and revitalise your lawn and help you keep it healthy and lush throughout the year.
Contact Us
If you have a question about your lawn, you may find what you need in our our FAQs section or our Lawn Problems & Advice section. Alternatively, get in touch by completing the form below. We will get back to you as soon as possible, though this may take longer than usual at weekends or Bank Holidays.
We never pass your details on to third parties.
N.B. fields marked with an asterisk (*) are required.
Thank You for contacting your local GreenThumb
A customer service representative from your local branch will contact you soon.
Please note: Submissions received on bank holidays and weekends may take longer to respond to.
What to expect next?
Your details have been forwarded onto your local branch. Once they have received them they will call to arrange a free lawn analysis.
How long should I wait?
We aim to contact you back within 24 hours, however messages sent on bank holidays and weekends may take longer to respond to.
How will you contact me?
We will phone you on the number you have provided, however if we can't get through to you, we will try to contact you via email.
Meet The Team
The people that make a beautiful lawn possible
Mark Bishop
Franchisee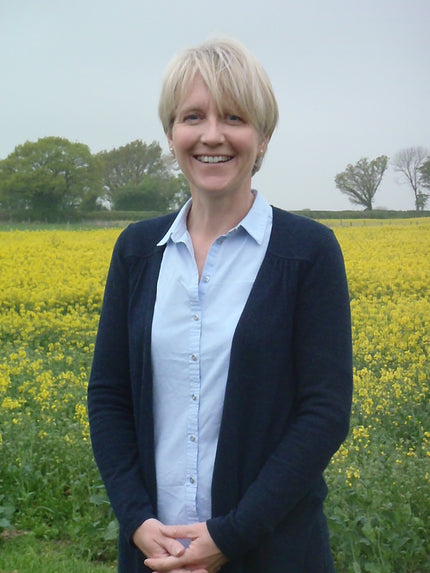 Sally Bishop
Franchisee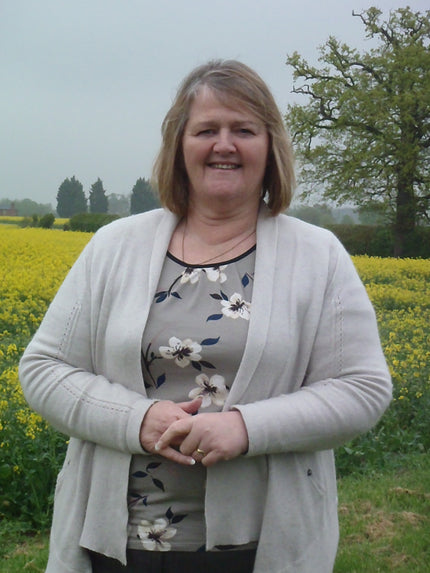 Karen Bellinger
Administrator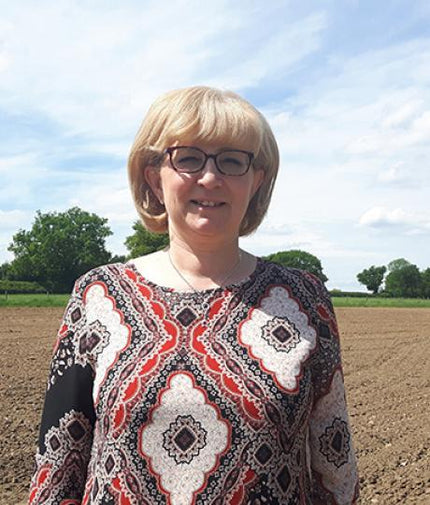 Beccy Martin
Administrator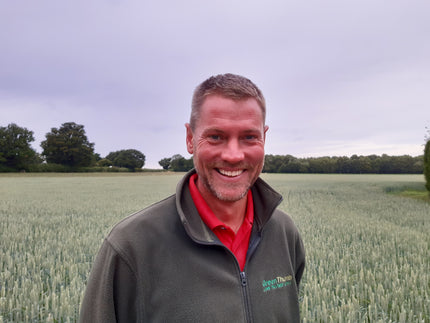 Rob Gisbourne
Field Manager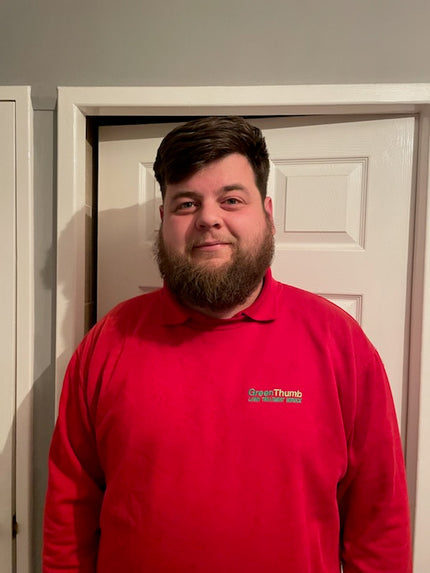 Ash Yarnoll
Lawn Operative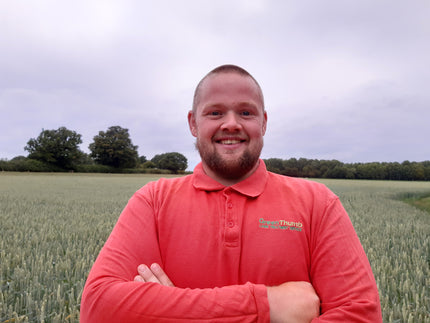 Louis Phillips
Lawn Operative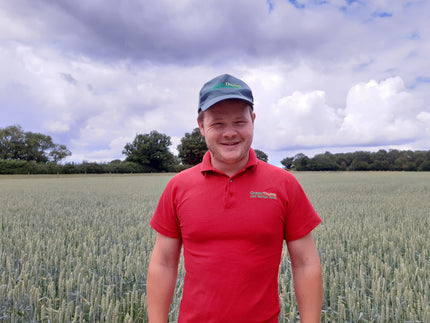 James Boyce
Lawn Operative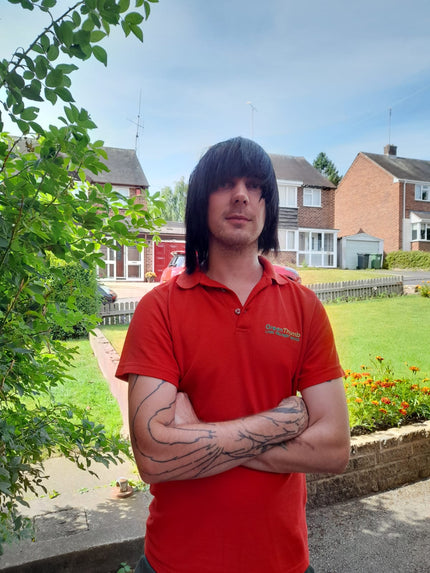 Lawn Operative
Team Member Role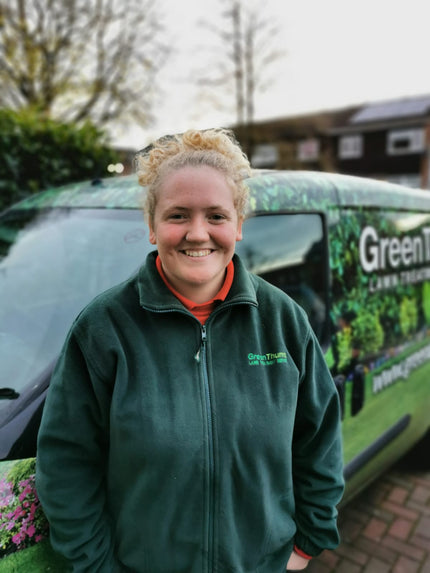 Meg Walker
Lawn Operative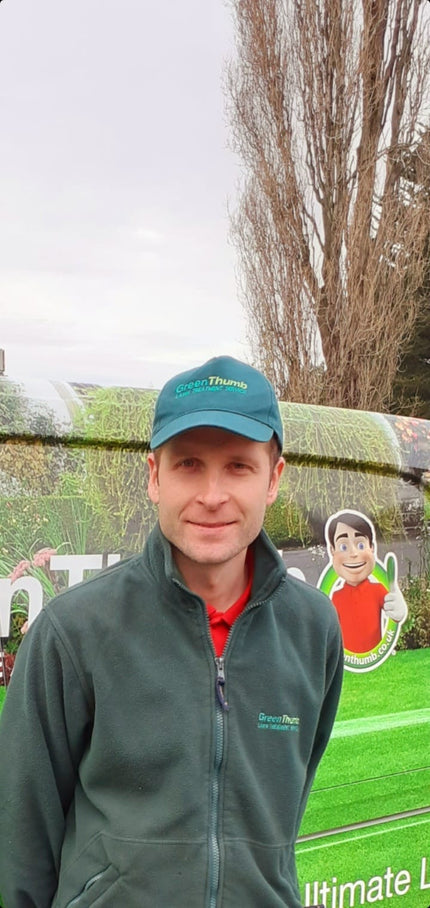 Shaun May
Lawn Operative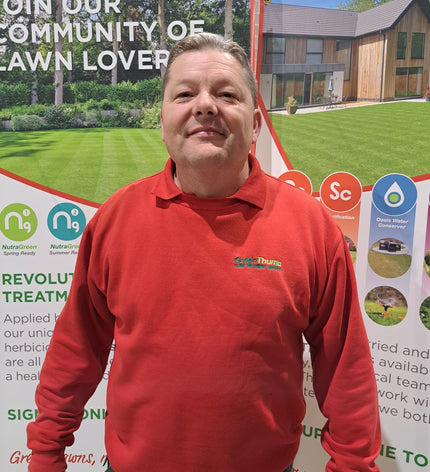 Steve Cutler
Lawn Operative
Frequently Asked Questions
When can I start using GreenThumb?

You can adopt our services at any time of the year. There is never a 'bad time' to start improving your lawn.
Do I have to be at home when you come and treat my lawn?

The majority of our customers are not at home when we call. Since all our vehicles and Lawn Operatives are self-sufficient, we can carry out your treatments as long as we have access to the lawns.

If you would prefer to be in when we are treating your lawn, we will do our best to accommodate your request.
I have children and /or pets. What should I be aware of?

We recommend that you keep off the lawn until any liquid part of the treatment has dried (approx. 2 hours). This stops it being walked off. And this is especially true of our NutraGreen Autumn Long Treatment, we recommend that you keep off the lawn for more than 2 hours then as it could stain a carpet or wooden floor, if it were walked into the home.

Grazing pets such as rabbits and guinea pigs should be kept off the lawn for a minimum of two weeks or three cuts, whichever occurs latest, to avoid ingestion of Ragwort, in particular, which becomes poisonous to them as it dies back.
Do I have to sign a contract?

No, we want our customers to continue with GreenThumb based on our merits in creating a healthier, greener lawn for them - not because they are stuck in a contract. Of course, with our treatment programmes, you will need to sign a Direct Debit Mandate with the relevant T&C's which relate to this payment option.
Postcodes We Cover
B49
B50
B60
B61
B80
B95
B96
B97
B98
Postal address:

GreenThumb Redditch
Rose Cottage Main Street
Bishampton, Pershore
Worcestershire
WR10 2LX
Registered address:

Rose Cottage Main Street, Bishampton, Pershore, Worcestershire, WR10 2LX

Company name: M and S Bishop Ltd
Company number: 7141848
Lawn Care Gallery
Look at some of the photographs we've taken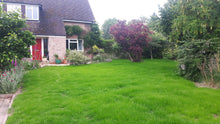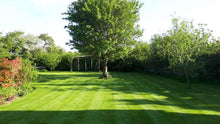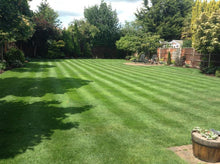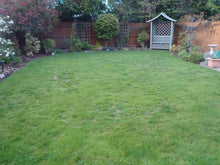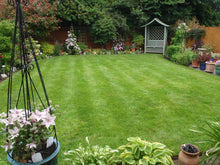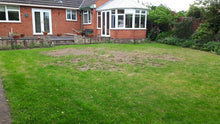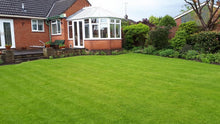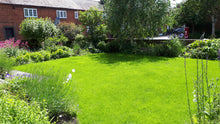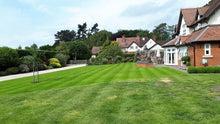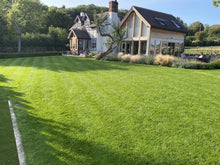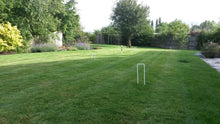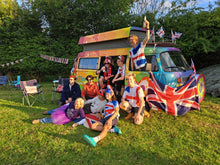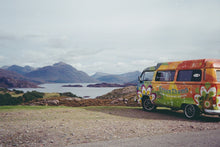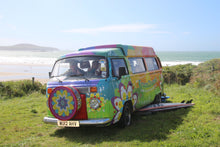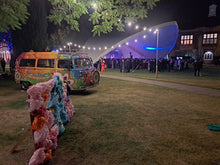 We're accredited as Lawn Assured because we follow the standards set by BASIS to care for lawns in a safe and sustainable way. We are trained and independently audited each year to retain this accreditation.