GreenThumb

Newcastle
Lawn Care Treatments, Repairs and Maintenance Services in Newcastle
Welcome to GreenThumb Newcastle
GreenThumb Newcastle is run by Michael Parkin and his team, we look after thousands of lawns in Newcastle and Northumberland, keeping them lush and weed-free.
Throughout the growing season each lawn receives four pre-scheduled treatments to keep the grass looking good. Our customers actually pay less than it would cost to buy the materials from a D.I.Y store to do the job themselves. 
Our Lawn advisers are skilled and have many years of experience dealing with lawn problems that affect grass in the Newcastle and Northumberland areas.
There has been a big change in climate conditions in recent years that cause problems such as:
Red Thread, a viral fungus that attacks the lawn
Moss, a big problem everywhere at the moment due to the extended wet weather
Dry patch, where the grass dies back due to a lack of moisture, a particular problem in clay soil areas.
Fortunately our expert team are well equipped to tackle these common lawn problems.
Red Thread
The first signs of infestation would be brown patches of decaying grass. Upon close inspection very fine pink needles can be identified. Red Thread is a Symptom of high humidity or low fertility, it is advisable for our customers to receive their regular fertiliser treatments. However, if the problem persists due to humid conditions we can apply a fungicide treatment 2-3 weeks after the weed and feed is applied.
Moss
Moss thrives in damp and shady areas; lawns usually affected are those with heavy surface thatch or clay soil. Raking will only remove dead moss, it will not cure it. Moss Control is included in the autumn/winter seasonal treatment. It works by dehydrating the Moss, turning it black and bringing it under control.
Scarification
Scarification is a rigorous and thorough operation to remove surface thatch; its main objective is not moss removal, but the removal of the cause of Moss.
Hollow-tine Aeration
This treatment reduces compaction and thins out the layer of sub-surface thatch. The process removes thousands of small cores from the surface of the lawn. This will then allow nutrients, water and oxygen to reach the root zone, which speeds up the improvement of the lawn. In dry conditions a major problem with lawns not watered regularly is dry patch: This can be treated by aerating the lawn followed by our specialist water conserver treatments.
Lawn Makeover Programme
Anyone who wants the best lawn you can get
Worn - out lawns - maybe decades old
Lawns with very little grass - almost all moss and weeds
New build homes or properties with poor - quality turf
Lawns full of unsightly weed-grasses
It's good to talk, so whether you would like to find out more about using our service, or you are already a customer, we would love to hear from you. "Our aim is to continue to provide a professional, quality service."
Thank you for taking the time to visit our webpage and hope to see you soon.
Contact Us
If you have a question about your lawn, you may find what you need in our our FAQs section or our Lawn Problems & Advice section. Alternatively, get in touch by completing the form below. We will get back to you as soon as possible, though this may take longer than usual at weekends or Bank Holidays.
We never pass your details on to third parties.
N.B. fields marked with an asterisk (*) are required.
Thank You for contacting your local GreenThumb
A customer service representative from your local branch will contact you soon.
Please note: Submissions received on bank holidays and weekends may take longer to respond to.
What to expect next?
Your details have been forwarded onto your local branch. Once they have received them they will call to arrange a free lawn analysis.
How long should I wait?
We aim to contact you back within 24 hours, however messages sent on bank holidays and weekends may take longer to respond to.
How will you contact me?
We will phone you on the number you have provided, however if we can't get through to you, we will try to contact you via email.
Frequently Asked Questions
When can I start using GreenThumb?

You can adopt our services at any time of the year. There is never a 'bad time' to start improving your lawn.
Do I have to be at home when you come and treat my lawn?

The majority of our customers are not at home when we call. Since all our vehicles and Lawn Operatives are self-sufficient, we can carry out your treatments as long as we have access to the lawns.

If you would prefer to be in when we are treating your lawn, we will do our best to accommodate your request.
I have children and /or pets. What should I be aware of?

We recommend that you keep off the lawn until any liquid part of the treatment has dried (approx. 2 hours). This stops it being walked off. And this is especially true of our NutraGreen Autumn Long Treatment, we recommend that you keep off the lawn for more than 2 hours then as it could stain a carpet or wooden floor, if it were walked into the home.

Grazing pets such as rabbits and guinea pigs should be kept off the lawn for a minimum of two weeks or three cuts, whichever occurs latest, to avoid ingestion of Ragwort, in particular, which becomes poisonous to them as it dies back.
Do I have to sign a contract?

No, we want our customers to continue with GreenThumb based on our merits in creating a healthier, greener lawn for them - not because they are stuck in a contract. Of course, with our treatment programmes, you will need to sign a Direct Debit Mandate with the relevant T&C's which relate to this payment option.
Postcodes We Cover
NE1 1
NE1 3
NE1 4
NE1 5
NE1 8
NE3
NE4 5
NE4 9
NE5
NE13
NE15
NE18
NE19 2
NE20
NE22 5
NE22 6
NE24 4
NE40 3
NE41
NE42 6
NE43
NE45
NE46 3
NE46 4
NE47 6
NE47 7
NE48 4
NE49 9
NE61
NE62
NE63 8
NE65
NE66 1
NE66 2
NE66 3
NE66 4
NE66 9
Postal address:

GreenThumb Newcastle
Unit 4 Whickham Industrial Estate
Swalwell
Newcastle Upon Tyne
NE16 3DA
Registered address:

5 Front Street, Whickham, Newcastle upon Tyne, NE16 4HF

Company name:  Parkin Northeast Ltd
Company number: 9322415
Lawn Care Gallery
Look at some of the photographs we've taken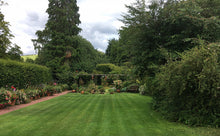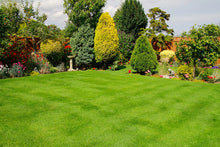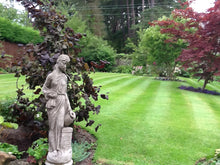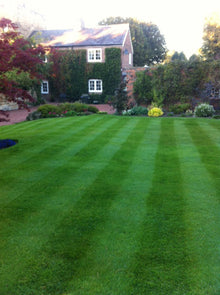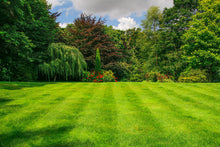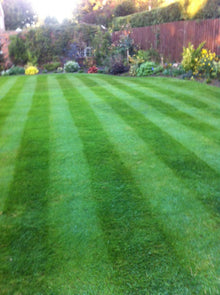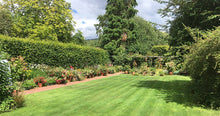 We're accredited as Lawn Assured because we follow the standards set by BASIS to care for lawns in a safe and sustainable way. We are trained and independently audited each year to retain this accreditation.