GreenThumb

Milton Keynes
Lawn Care Treatments, Repairs and Maintenance Services in Milton Keynes
Welcome to GreenThumb Milton Keynes
Whether your lawn is an acre with a large manor house in the middle, or a postage stamp with room for a couple of sunbeds, if it's important to you it's important to us!
We have one aim in life: to make your dream of having a wonderful lawn come true, for less money than you would pay by doing it yourself. Oh, and the best bit is, we do it all for you!
With our range of customised fertilisers and professional-quality herbicides, you can be sure your lawn will always look its best. We also have additional programmes like Oasis water-conserver to keep your lawn green during dry spells (yes, we do get them occasionally), and SlowMow to help thicken your turf and reduce mowing.
Should your grass suffer from any lawn disease, our range of fungicides will bring it quickly back to health. We also offer a totally-organic solution to lawn pests such as Leatherjackets and Chafer Grubs.
Over the Winter we can carry out Aeration and Scarification to reduce thatch and moss, to give your lawn the best possible start for the following Spring and Summer.
If you feel your grass is beyond saving – given its age and due to coarse weed-grasses – we also have our brand-new and unique Lawn Makeover. It will give you a perfect lawn for up to 50% less than the cost of re-turfing.
When Clare Phelan and Ray Hickling set up Greenthumb Milton Keynes in 2003, Clare was already a customer so she knew how superb the service was. As the adverts says: 'I liked it so much I bought the business!'
Clare says: "We love working in and around the Milton Keynes area. There's such a variety of gardens and lawns all with different challenges. Our dedicated team of NTPC Qualified Lawn Operatives use only top-quality professional products, as well as offering advice on all aspects of lawn care. We very much see ourselves as working in partnership with our customers and their lawns."
"To us, customer service and educating our customers about what they can do to help keep their lawns in the best possible condition, is just as important as giving them a lawn to be proud of," says Clare.
Contact Us
If you have a question about your lawn, you may find what you need in our our FAQs section or our Lawn Problems & Advice section. Alternatively, get in touch by completing the form below. We will get back to you as soon as possible, though this may take longer than usual at weekends or Bank Holidays.
We never pass your details on to third parties.
N.B. fields marked with an asterisk (*) are required.
Thank You for contacting your local GreenThumb
A customer service representative from your local branch will contact you soon.
Please note: Submissions received on bank holidays and weekends may take longer to respond to.
What to expect next?
Your details have been forwarded onto your local branch. Once they have received them they will call to arrange a free lawn analysis.
How long should I wait?
We aim to contact you back within 24 hours, however messages sent on bank holidays and weekends may take longer to respond to.
How will you contact me?
We will phone you on the number you have provided, however if we can't get through to you, we will try to contact you via email.
Meet The Team
The people that make a beautiful lawn possible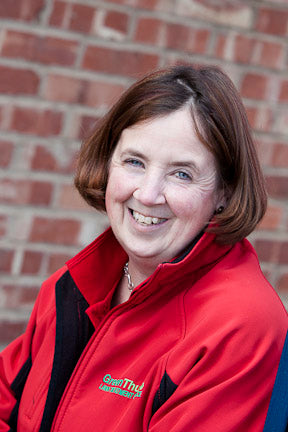 Clare
Franchisee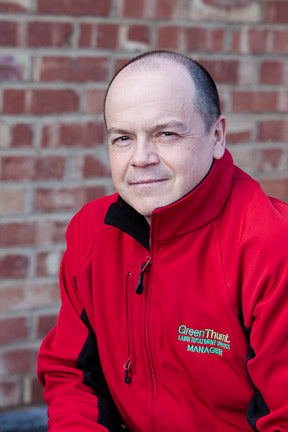 Ray
Franchisee
Testimonials
Read what our happy customers said about us
Just a note to say the treatments so far have worked well - the grass is thicker, greener and the weeds have vanished - along with the moss... 
Very pleased.
—  Mr Bailey  | Milton Keynes | 22/07/2020
I managed to get around to cutting my lawn yesterday after all the rain.... the second time since my first green thumb treatment. I'm absolutely delighted with the result, I can't wait for the next one already. Thank you very much 
— Ms Ryder | Milton Keynes | 16/07/2020
I have just cut my lawn following the recent rain and you visit on 2nd of July.
My lawn has never looked this good.
I would like to offer my sincere thanks on behalf of my wife and my self for your continued excellent service.
—  M Winter | Milton Keynes  | 01/07/2020
Frequently Asked Questions
When can I start using GreenThumb?

You can adopt our services at any time of the year. There is never a 'bad time' to start improving your lawn.
Do I have to be at home when you come and treat my lawn?

The majority of our customers are not at home when we call. Since all our vehicles and Lawn Operatives are self-sufficient, we can carry out your treatments as long as we have access to the lawns.

If you would prefer to be in when we are treating your lawn, we will do our best to accommodate your request.
I have children and /or pets. What should I be aware of?

We recommend that you keep off the lawn until any liquid part of the treatment has dried (approx. 2 hours). This stops it being walked off. And this is especially true of our NutraGreen Autumn Long Treatment, we recommend that you keep off the lawn for more than 2 hours then as it could stain a carpet or wooden floor, if it were walked into the home.

Grazing pets such as rabbits and guinea pigs should be kept off the lawn for a minimum of two weeks or three cuts, whichever occurs latest, to avoid ingestion of Ragwort, in particular, which becomes poisonous to them as it dies back.
Do I have to sign a contract?

No, we want our customers to continue with GreenThumb based on our merits in creating a healthier, greener lawn for them - not because they are stuck in a contract. Of course, with our treatment programmes, you will need to sign a Direct Debit Mandate with the relevant T&C's which relate to this payment option.
Postcodes We Cover
MK1
MK10
MK11
MK12
MK13
MK14
MK15
MK16
MK17 0
MK18 3
MK19
MK3
MK4
MK46
MK5
MK6
MK7
MK8
MK9
Postal address:

GreenThumb Milton Keynes
Unit 6 The Homestead
Watling Street
Nr.Paulerspury
Towcester
Northants
NN12 6LH
Registered address:

3 Warren Yard Warren Park, Stratford Road, Milton Keynes, Buckinghamshire, MK12 5NW

Company name: C Phelan Ltd
Company number: 4613799
Lawn Care Gallery
Look at some of the photographs we've taken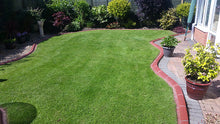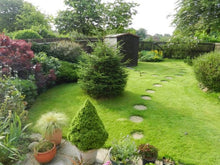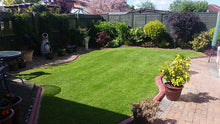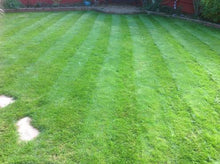 We're accredited as Lawn Assured because we follow the standards set by BASIS to care for lawns in a safe and sustainable way. We are trained and independently audited each year to retain this accreditation.