GreenThumb

Lichfield
Lawn Care Treatments, Repairs and Maintenance Services in Lichfield
Welcome to GreenThumb Lichfield
Since taking over the Lichfield franchise in 2006, husband, wife and son team, Helen and Terry Hargrave and Jon, have enjoyed a resounding success in growing their business.

GreenThumb Lichfield now has a team of seven staff with three professionally-qualified Lawn Operatives visiting over 2000 customers each year, each with years of experience and knowledge of the local areas.

In 2021 our treatment plans evolved due to new and exciting advancements in lawn care products. Our seasonal treatments will now start in January and February with our exclusive Spring Ready fertiliser, which will ensure our customers lawns will all look amazing as soon as spring is upon us. 
We have also incorporated an Oasis treatment into our basic programme to help keep lawns greener for longer in the dry summer months. We recommend that every customer receives the basic five treatments per year as a minimum, but would encourage our customers to have scarification and hollow-tine aeration as part of the yearly lawn care regime. These operations deal with compaction, removing thatch and keeping moss at bay, which in turn helps keep your lawn in tip top condition all year round.
We also carry out specialist treatments for fungal diseases, such as Red Thread, and treatments for lawn pests, such as Leatherjackets and Chafer grubs.
Lichfield  has a full range of soils across the borough from heavy clay in Walsall and Clayhanger through to a very sand based soil in Lichfield and Sandhills. These variations mean that lawn issues can vary widely from heavier moss on clay soils, lawn diseases which cause dead looking patches, and lawn pests such as Chafer Grubs which prefer sandier soils. Most lawn problems result in brown patches but our qualified and experienced staff can help to identify issues and treat them correctly.
As the lawn treatment company of choice in the area, we combine high quality exclusive products, with a knowledgeable, efficient, reliable and friendly service. So, for a weed-free lawn you can be proud of, call us today for a free, no-obligation quote and survey. 
We treat lawns throughout WS1, WS3, WS4, WS5, WS7, WS8, WS9, WS13, WS14, B42, B43, B20. Lichfield, Fradley, Whittington, Burntwood, Stonnall, Shenstone, Walsall Wood, Brownhills, Walsall, Bloxwich, Great Barr, Pelsall and Rushall. 
Contact Us
If you have a question about your lawn, you may find what you need in our our FAQs section or our Lawn Problems & Advice section. Alternatively, get in touch by completing the form below. We will get back to you as soon as possible, though this may take longer than usual at weekends or Bank Holidays.
We never pass your details on to third parties.
N.B. fields marked with an asterisk (*) are required.
Thank You for contacting your local GreenThumb
A customer service representative from your local branch will contact you soon.
Please note: Submissions received on bank holidays and weekends may take longer to respond to.
What to expect next?
Your details have been forwarded onto your local branch. Once they have received them they will call to arrange a free lawn analysis.
How long should I wait?
We aim to contact you back within 24 hours, however messages sent on bank holidays and weekends may take longer to respond to.
How will you contact me?
We will phone you on the number you have provided, however if we can't get through to you, we will try to contact you via email.
Frequently Asked Questions
When can I start using GreenThumb?

You can adopt our services at any time of the year. There is never a 'bad time' to start improving your lawn.
Do I have to be at home when you come and treat my lawn?

The majority of our customers are not at home when we call. Since all our vehicles and Lawn Operatives are self-sufficient, we can carry out your treatments as long as we have access to the lawns.

If you would prefer to be in when we are treating your lawn, we will do our best to accommodate your request.
I have children and /or pets. What should I be aware of?

We recommend that you keep off the lawn until any liquid part of the treatment has dried (approx. 2 hours). This stops it being walked off. And this is especially true of our NutraGreen Autumn Long Treatment, we recommend that you keep off the lawn for more than 2 hours then as it could stain a carpet or wooden floor, if it were walked into the home.

Grazing pets such as rabbits and guinea pigs should be kept off the lawn for a minimum of two weeks or three cuts, whichever occurs latest, to avoid ingestion of Ragwort, in particular, which becomes poisonous to them as it dies back.
Do I have to sign a contract?

No, we want our customers to continue with GreenThumb based on our merits in creating a healthier, greener lawn for them - not because they are stuck in a contract. Of course, with our treatment programmes, you will need to sign a Direct Debit Mandate with the relevant T&C's which relate to this payment option.
Postcodes We Cover
WS3
WS7
WS8
WS9 9
WS13
WS1
WS14
Postal address:

GreenThumb Lichfield
182 Rugeley Road
Chase Terrace
Burntwood
WS7 1NT
Registered address:

Lonsdale House, High Street, Lutterworth, Leicestershire, LE17 4AD

Company name: Tazel Ltd
Company number: 05840052
Lawn Care Gallery
Look at some of the photographs we've taken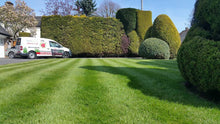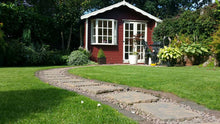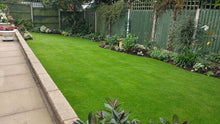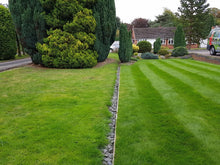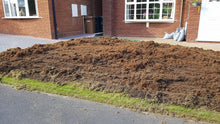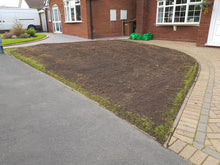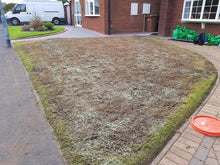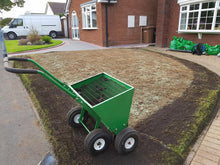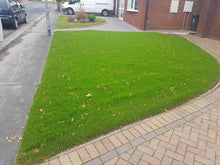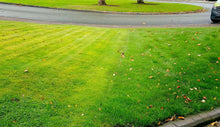 We're accredited as Lawn Assured because we follow the standards set by BASIS to care for lawns in a safe and sustainable way. We are trained and independently audited each year to retain this accreditation.