GreenThumb

Lancashire West
Lawn Care Treatments, Repairs and Maintenance Services in Lancashire West
Welcome to GreenThumb Lancashire West
For a professional lawn care treatment service look no further than Greenthumb Lancashire West, our fully qualified experienced team have helped literally 1000's of local homeowners, including famous sportsmen, well known business men / women even Lords and Ladies, realise the potential of their gardens, turning weed and moss infested patches of grass into lush verdant healthy green lawns.

Your local branch is managed by husband and wife team, Tyler and Donna Stevenson, they have owned the Blackburn franchise since 2002 and in May 2019 they expanded to include the West Lancashire franchise.
Across the combined area the team look after just shy of 1,000,000 M2 of lawn.
We pride ourselves on good customer service, and Tyler's main role is visiting customers to ensure they are getting the best from the service, whether its helping set the mower, assessing the lawns progress or simply having a chat and a brew.
It's this focus on customer care that's ensured Greenthumb are stand out market leaders in this industry.
Over the years they have seen "competitors" come and go, however professionalism, experience and that desire to provide excellent customer satisfaction has meant that although there are alternative lawn care companies, Greenthumb are the favourites.
We are very proud of our reputation and appreciate our customer loyalty has to be deserved.
We still service the lawns of our first ever customer in the area, and many of the new customers now taking up the service are doing so because they have grown up with Greenthumb treating their parents and grandparents lawns, we are part of the family as it were.
Tyler regularly features on BBC radio Lancashire sharing top tips to help home owners get the best from their lawns." Tyler and Donna are passionate about supporting the local community, actively supporting and sponsoring Chorley FC, Rosemere, Cancer foundation, 2 x Leyland Albion junior teams. Abbey Village primary school, Brinscall CC. If you know of a grass roots sports team, bowling club that would benefit from support please do get in touch.

Contact us now on 01257 543214 for an initial assessment, we will talk you through your options, our aim is to help you get the lawn you want.
Perhaps you simply want the lawn to look greener and get the weeds under control, then the 5 seasonal treatments might be enough for you.
To help you make an informed choice we will explain the benefits of the other treatments we offer, for example Aeration and Scarification.
Have you got a real problem lawn, soaking wet in winter, bone dry in summer, infested with leather jacket grubs or chafer grubs, is moss, mushrooms or fungal disease taking over? Whatever the issue we will give you the best advice, we really have seen it all, we've been there, done that, that's why if you need lawn care advice……. ask someone who's got the GreenThumb t-shirt!.
Contact Us
If you have a question about your lawn, you may find what you need in our our FAQs section or our Lawn Problems & Advice section. Alternatively, get in touch by completing the form below. We will get back to you as soon as possible, though this may take longer than usual at weekends or Bank Holidays.
We never pass your details on to third parties.
N.B. fields marked with an asterisk (*) are required.
Thank You for contacting your local GreenThumb
A customer service representative from your local branch will contact you soon.
Please note: Submissions received on bank holidays and weekends may take longer to respond to.
What to expect next?
Your details have been forwarded onto your local branch. Once they have received them they will call to arrange a free lawn analysis.
How long should I wait?
We aim to contact you back within 24 hours, however messages sent on bank holidays and weekends may take longer to respond to.
How will you contact me?
We will phone you on the number you have provided, however if we can't get through to you, we will try to contact you via email.
Testimonials
Read what our happy customers said about us
My grass is looking great following the treatment.
— Ms Gregson | Lancashire | 30/06/2020
Frequently Asked Questions
When can I start using GreenThumb?

You can adopt our services at any time of the year. There is never a 'bad time' to start improving your lawn.
Do I have to be at home when you come and treat my lawn?

The majority of our customers are not at home when we call. Since all our vehicles and Lawn Operatives are self-sufficient, we can carry out your treatments as long as we have access to the lawns.

If you would prefer to be in when we are treating your lawn, we will do our best to accommodate your request.
I have children and /or pets. What should I be aware of?

We recommend that you keep off the lawn until any liquid part of the treatment has dried (approx. 2 hours). This stops it being walked off. And this is especially true of our NutraGreen Autumn Long Treatment, we recommend that you keep off the lawn for more than 2 hours then as it could stain a carpet or wooden floor, if it were walked into the home.

Grazing pets such as rabbits and guinea pigs should be kept off the lawn for a minimum of two weeks or three cuts, whichever occurs latest, to avoid ingestion of Ragwort, in particular, which becomes poisonous to them as it dies back.
Do I have to sign a contract?

No, we want our customers to continue with GreenThumb based on our merits in creating a healthier, greener lawn for them - not because they are stuck in a contract. Of course, with our treatment programmes, you will need to sign a Direct Debit Mandate with the relevant T&C's which relate to this payment option.
Postcodes We Cover
L39
L40
PR1
PR25
PR26
PR4
PR5
PR6
PR7
WN8
Postal address:

GreenThumb Lancashire West
Portland Farm
Buckholes Lane
Higher Wheelton
PR6 8JL
Registered address:

6 Quarry road Brinscall Chorley PR6 8RB

Company name: T & D Stevenson ltd
Company number: 5919604
Lawn Care Gallery
Look at some of the photographs we've taken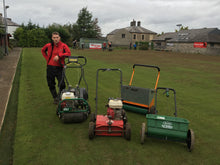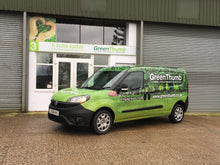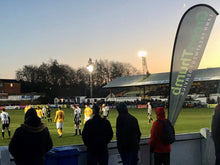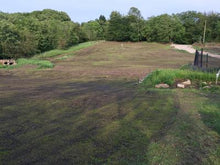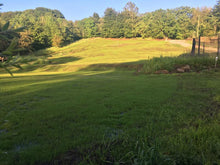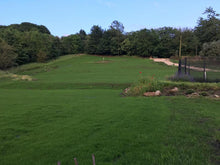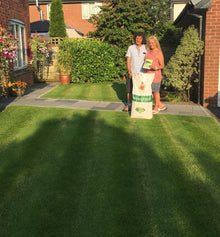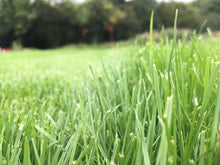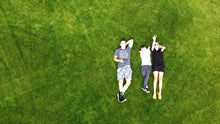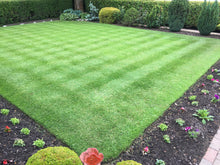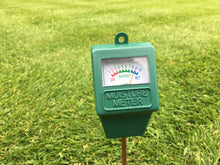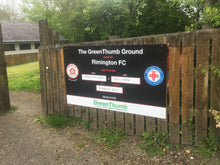 We're accredited as Lawn Assured because we follow the standards set by BASIS to care for lawns in a safe and sustainable way. We are trained and independently audited each year to retain this accreditation.