GreenThumb

East Kilbride
Lawn Care Treatments, Repairs and Maintenance Services in East Kilbride
Welcome to GreenThumb East Kilbride
Glyn Jones has been your local GreenThumb representative since 2016 and together with his wife Alexandra, and the rest of the team, we are committed to helping our customers lawns reach their potential. GreenThumb is the UK's biggest lawn care company with over 36 years experience, and during that time they have developed market leading products and methodology. 
We are pleased to bring the collective experience and product range of GreenThumb to your lawn. 
We already look after hundreds of lawns in Baillieston, Airdrie, Bellshill, Bothwell, Uddingston, Cambuslang, Carmunnock, Clarkston, Eaglesham, Thorntonhall, Mount Vernon, Blantyre, and of course East Kilbride.
We understand the local soil conditions, and weather patterns (as much as anybody does!), and so can offer appropriate, bespoke recommendations for your lawn. We can also advise you on a good cutting regime and watering, where that might be appropriate - the success of your lawn is a partnership.
We recommend each lawn receives five pre-scheduled treatments throughout the year (Basic Programme), to help the grass stay fit and healthy, and subdue the enemies of our lawns – moss and weeds.  Our Standard and Ultimate Programmes introduce mechanical process to the lawncare plan (Hollow-Tine Aeration and Scarification). We have found these two aspects of our treatment to be essential in moving a lawn from good to great. 
Please call us to arrange your FREE, NO OBLIGATION lawn analysis. We will discuss the requirements of your lawn and are more than happy to explain the various aspects of our treatments, to explain the benefits to the grass plant and the rationale behind our treatment strategies. We are professionally qualified to NPTC Standard (PA1 and PA6) so you can have total confidence that we will responsibly use all of the products and tools at our disposal in a thoughtful and professional manner.
GreenThumb East Kilbride has pledged its support to the new Lawn Assured Standard from BASIS; an independent standard-setting and auditing organisation for the pesticide, fertiliser and allied industries, helping companies meet legal and regulatory requirements and adhere to best practice.
We have many satisfied customers and we invite you to give us a call to see if we can bring a smile to the face of your lawn.
Contact Us
If you have a question about your lawn, you may find what you need in our our FAQs section or our Lawn Problems & Advice section. Alternatively, get in touch by completing the form below. We will get back to you as soon as possible, though this may take longer than usual at weekends or Bank Holidays.
We never pass your details on to third parties.
N.B. fields marked with an asterisk (*) are required.
Thank You for contacting your local GreenThumb
A customer service representative from your local branch will contact you soon.
Please note: Submissions received on bank holidays and weekends may take longer to respond to.
What to expect next?
Your details have been forwarded onto your local branch. Once they have received them they will call to arrange a free lawn analysis.
How long should I wait?
We aim to contact you back within 24 hours, however messages sent on bank holidays and weekends may take longer to respond to.
How will you contact me?
We will phone you on the number you have provided, however if we can't get through to you, we will try to contact you via email.
Meet The Team
The people that make a beautiful lawn possible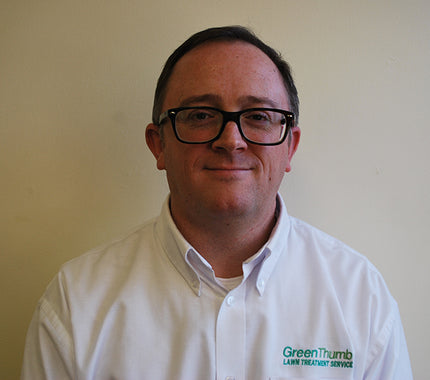 Glyn Jones
Franchisee
Alexandra Jones
Franchisee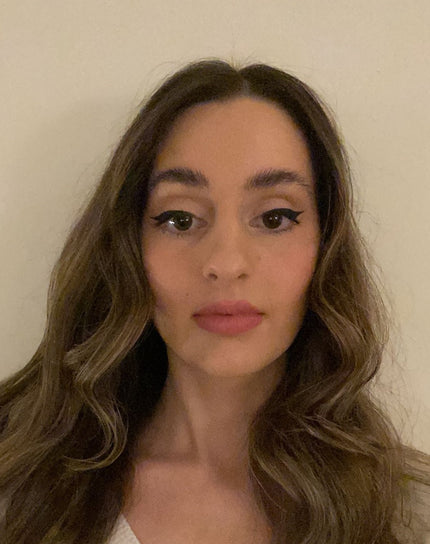 Arianna Hill
Administrative Assistant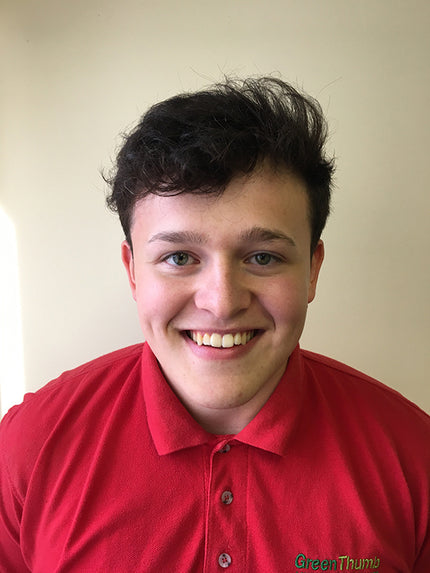 Zak Hill
Lawn Advisor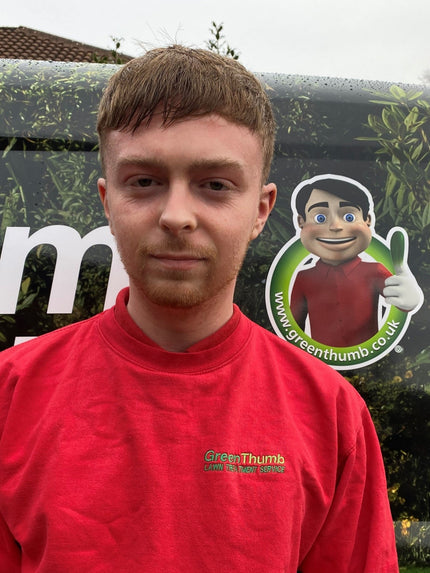 Evan Jones
Lawn Advisor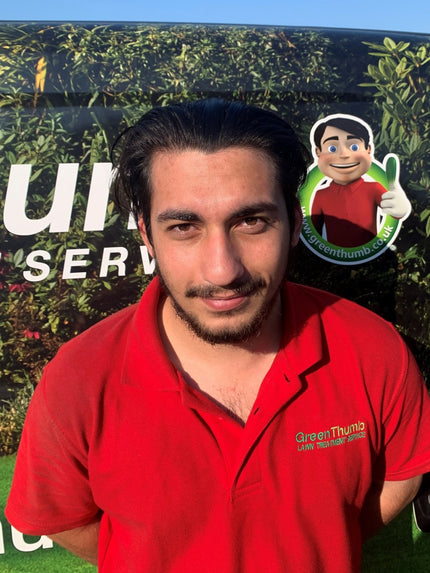 Eduard Akopyan
Lawn Advisor
Testimonials
Read what our happy customers said about us
I just wanted to send you this email with pictures of my beautiful garden after your fantastic work done [Lawn Makeover].
After 30+years, I can now finally say I have the garden my heart desired after many failed attempts on my own not to mention the money I have spent in that time. I can't thank you guys enough in achieving what you see in just over three weeks it's a miracle.
My advice to anyone out there is to leave it to the experts who will give you what you want in no time at all and save you thousands of pounds in the long term.
Green Thumb are not only miracle workers but very nice people also and take great pride in what they do and are the best out there in my humble opinion.
Thank you so much.
— David | East Kilbride | 30/11/2021
Frequently Asked Questions
When can I start using GreenThumb?

You can adopt our services at any time of the year. There is never a 'bad time' to start improving your lawn.
Do I have to be at home when you come and treat my lawn?

The majority of our customers are not at home when we call. Since all our vehicles and Lawn Operatives are self-sufficient, we can carry out your treatments as long as we have access to the lawns.

If you would prefer to be in when we are treating your lawn, we will do our best to accommodate your request.
I have children and /or pets. What should I be aware of?

We recommend that you keep off the lawn until any liquid part of the treatment has dried (approx. 2 hours). This stops it being walked off. And this is especially true of our NutraGreen Autumn Long Treatment, we recommend that you keep off the lawn for more than 2 hours then as it could stain a carpet or wooden floor, if it were walked into the home.

Grazing pets such as rabbits and guinea pigs should be kept off the lawn for a minimum of two weeks or three cuts, whichever occurs latest, to avoid ingestion of Ragwort, in particular, which becomes poisonous to them as it dies back.
Do I have to sign a contract?

No, we want our customers to continue with GreenThumb based on our merits in creating a healthier, greener lawn for them - not because they are stuck in a contract. Of course, with our treatment programmes, you will need to sign a Direct Debit Mandate with the relevant T&C's which relate to this payment option.
Postcodes We Cover
G32 2
G32 8
G32 9
G69 6
G69 7
G71 6
G71 7
G71 8
G71 9
G72
G73 4
G73 5
G74
G75
G76
ML4
ML6
Postal address:

GreenThumb East Kilbride
15 Tennent Park
Mid Calder
West Lothian
EH53 0RF
Registered address:

15 Tennent Park, Mid Calder, West Lothian, EH53 0RF

Company name: Sheiling Ventures Ltd
Company number: SC370389
We're accredited as Lawn Assured because we follow the standards set by BASIS to care for lawns in a safe and sustainable way. We are trained and independently audited each year to retain this accreditation.