GreenThumb

Chester Northwich
Lawn Care Treatments, Repairs and Maintenance Services in Chester Northwich
Welcome to GreenThumb Chester Northwich
Husband and wife team Tony and Karen Mazzotti launched their GreenThumb business in Chester in 2005, which now has more than 3,500 customers.
The business looks after a naturally beautiful area and takes in the major towns of Chester, Mollington,. Tarporley Farndon, Ellesmere Port, Whitby and Stanney Oaks, Tarvin, Kelsall, Ashton, Sandiway, Cuddington, Weaverham, Kingsmead Hartford, Northwich and the surrounding market towns and villages.
It took Tony and Karen minutes to decide to enter a franchise agreement with GreenThumb, which provides stunning lawn care and huge savings on alternative D.I.Y treatments. ''It has changed our lives and provided us with a great business - enjoying getting up every morning is a priceless feeling.'' says Tony.
We now have four full-time staff and one part-timer, that includes our four professional Lawn Operatives – all of whom are in steady demand, thanks in no small part to the heavy clay in many local areas.
He says: "Lawns can turn from rock hard to boggy in a matter of days – and the wetter, milder weather we seem to be experiencing exacerbates the problem. "The heavy soils also attract the Leatherjacket grubs which can cause havoc during the winter months when they are at their hungriest, sometimes destroying large areas of lawn."
Our aim remains to provide the very best service and, whilst we are always happy to receive your compliments for our very high standards, we are also keen to hear of any problems you might be experiencing in order to give you the very best advice. In this way you can maximize the benefits of our service and enjoy a weed free, lush, green and healthy lawn.
We aim to use this page to offer general advice, but if you ever have any specific requests for advice, simply call us to arrange an appointment with our service department.
Contact Us
If you have a question about your lawn, you may find what you need in our our FAQs section or our Lawn Problems & Advice section. Alternatively, get in touch by completing the form below. We will get back to you as soon as possible, though this may take longer than usual at weekends or Bank Holidays.
We never pass your details on to third parties.
N.B. fields marked with an asterisk (*) are required.
Thank You for contacting your local GreenThumb
A customer service representative from your local branch will contact you soon.
Please note: Submissions received on bank holidays and weekends may take longer to respond to.
What to expect next?
Your details have been forwarded onto your local branch. Once they have received them they will call to arrange a free lawn analysis.
How long should I wait?
We aim to contact you back within 24 hours, however messages sent on bank holidays and weekends may take longer to respond to.
How will you contact me?
We will phone you on the number you have provided, however if we can't get through to you, we will try to contact you via email.
Meet The Team
The people that make a beautiful lawn possible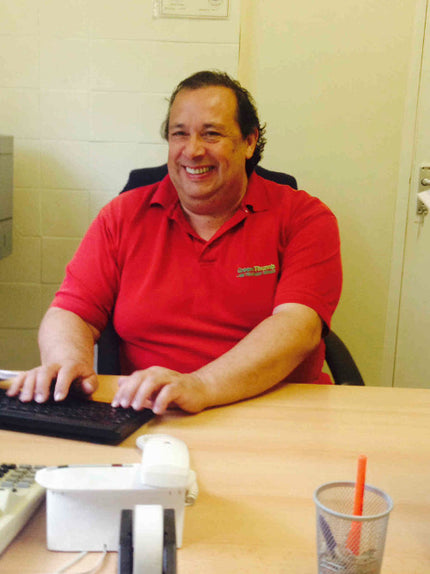 Tony Mazzotti
Franchisee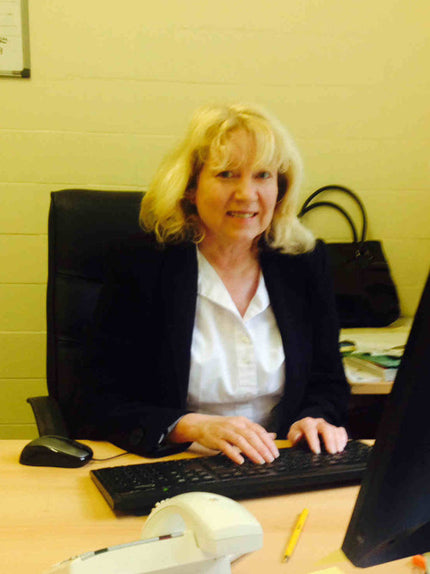 Karen Mazzotti
Franchisee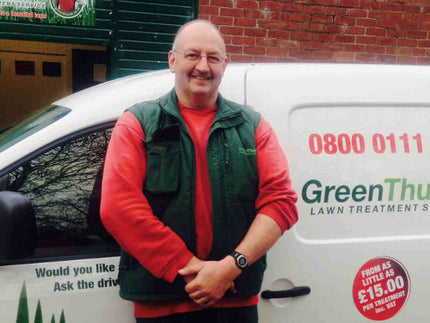 Adam Coleclough
Lawn Operative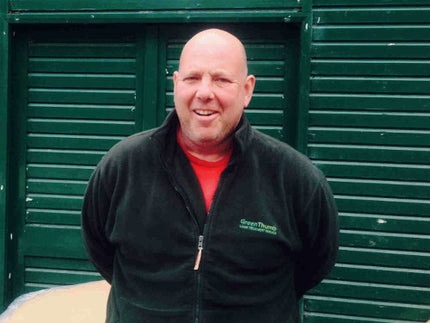 Graham Hill
Lawn Operative
Testimonials
Read what our happy customers said about us
Karen and the team at GreenThumb are great - they are very professional and the lawn looks lovely and green and weed-free. I would definitely recommend GreenThumb.
— H Waverton | Cheshire | 23/11/2021
I have used Green Thumb for over 5 years and their customer service has always been exceptional. The staff are both knowledgeable, helpful and very pleasant and polite too. Perhaps more importantly, the treatments they provide for my lawn has transformed it completely – I would highly recommend GreenThumb at Northwich
—  A Malcolm  | Chester  |  08/08/2021
Frequently Asked Questions
When can I start using GreenThumb?

You can adopt our services at any time of the year. There is never a 'bad time' to start improving your lawn.
Do I have to be at home when you come and treat my lawn?

The majority of our customers are not at home when we call. Since all our vehicles and Lawn Operatives are self-sufficient, we can carry out your treatments as long as we have access to the lawns.

If you would prefer to be in when we are treating your lawn, we will do our best to accommodate your request.
I have children and /or pets. What should I be aware of?

We recommend that you keep off the lawn until any liquid part of the treatment has dried (approx. 2 hours). This stops it being walked off. And this is especially true of our NutraGreen Autumn Long Treatment, we recommend that you keep off the lawn for more than 2 hours then as it could stain a carpet or wooden floor, if it were walked into the home.

Grazing pets such as rabbits and guinea pigs should be kept off the lawn for a minimum of two weeks or three cuts, whichever occurs latest, to avoid ingestion of Ragwort, in particular, which becomes poisonous to them as it dies back.
Do I have to sign a contract?

No, we want our customers to continue with GreenThumb based on our merits in creating a healthier, greener lawn for them - not because they are stuck in a contract. Of course, with our treatment programmes, you will need to sign a Direct Debit Mandate with the relevant T&C's which relate to this payment option.
Postcodes We Cover
CH1
CH2
CH3
CH4 7
CH4 8
CH4 9
CH65
CW6 0
CW8
CW9
Postal address:

GreenThumb Chester Northwich
Unit 8A
Barrowmore Enterprise Estate
Great Barrow
Chester
CH3 7JS
Registered address:

26 Mount Way, Waverton, Chester, Cheshire, CH3 7QF

Company name: Keal (UK) Ltd
Company number: 05355991
Lawn Care Gallery
Look at some of the photographs we've taken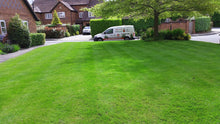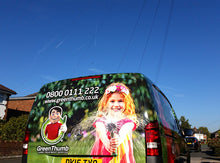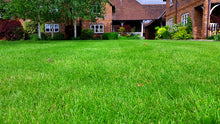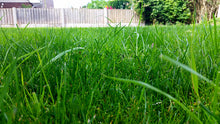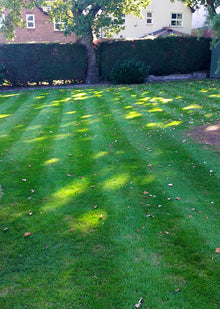 We're accredited as Lawn Assured because we follow the standards set by BASIS to care for lawns in a safe and sustainable way. We are trained and independently audited each year to retain this accreditation.