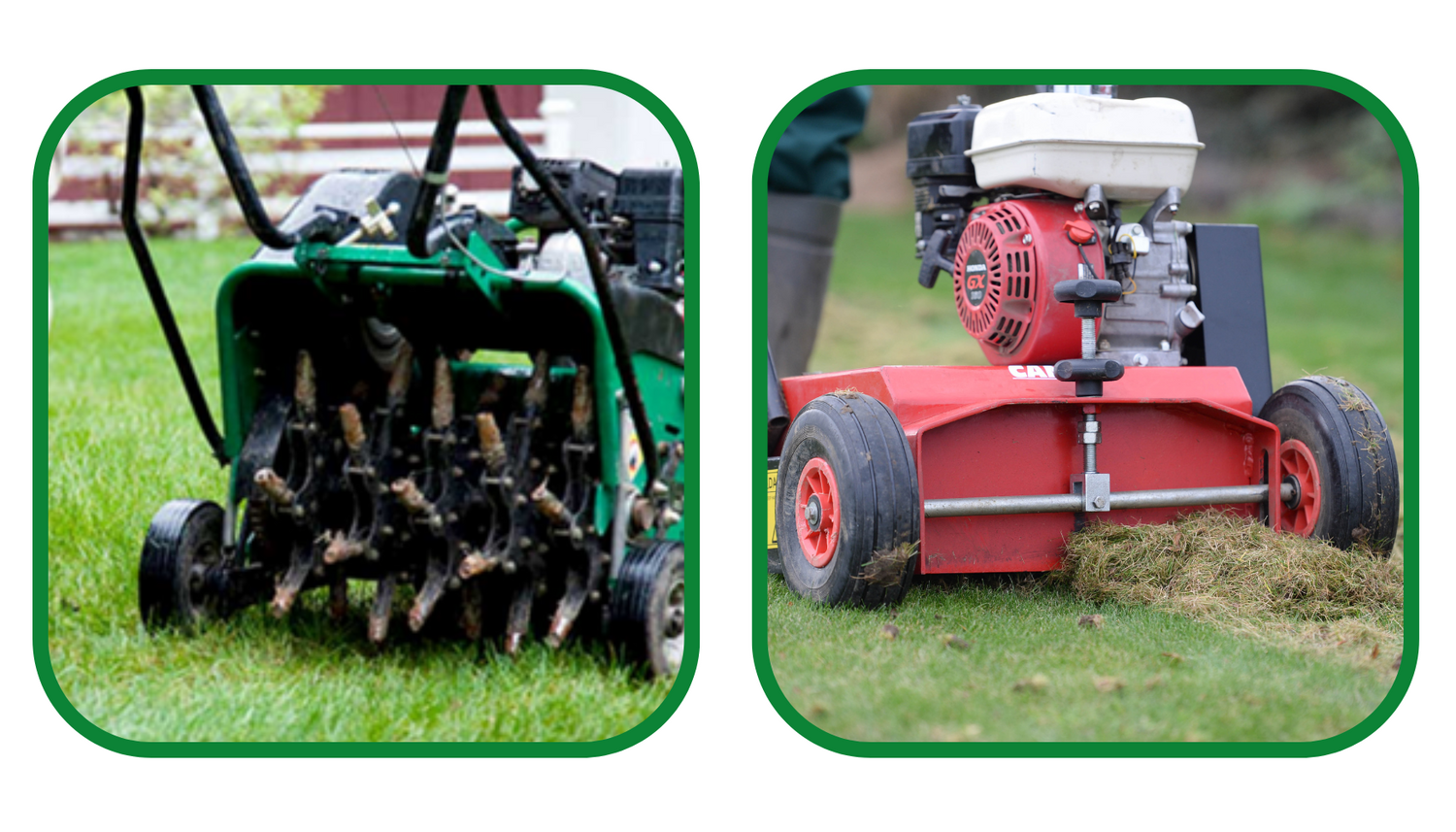 Lawn Scarification & Aeration
Lawn machine work involves the use of specialised scarification and aeration equipment to maintain and enhance the appearance of your lawn.
Lawn Scarification and Aeration offers numerous benefits, including improved soil aeration, enhanced water absorption, and the removal of thatch and moss, resulting in a healthier and more vibrant lawn
Lawn Scarification

Scarification, also known as dethatching, involves the removal of organic matter like thatch and moss from the surface of your lawn. This improves the grass's access to vital nutrients and sunlight

Lawn Aeration

Aeration creates tiny holes within the soil, enabling vital nutrients, light and air to reach the root zone. Uncompacted soil encourages root growth, allows better air circulation and supports a healthier lawn overall.
So whether your lawn is spongy to walk on, suffering with moss or not, get in touch with your local GreenThumb branch.
We'll come out and provide you with a FREE lawn consultation, including taking core samples so we can recommend the best treatments for your lawn.